Mad Bizzon dietary supplement for men (3 PIECES).
Mad Bizzon dietary supplement for men 20 capsules, 3 pieces.
Please note that Mad Bizzon is a dietary supplement for men is produced only by the Russian company Hendel, LLC.
We buy it directly from the manufacturer and we guarantee that you are buying an original product.
Mad Bizzon capsules are a unique remedy for men. The product helps to restore male strength and improve the quality of sexual life. It contains components that increase testosterone, increase erection and libido. Thanks to its natural composition, the product helps to gain confidence in intimate life, acting gently and effectively, without causing any side effects. Mad Bizzon makes sexual relationships brighter!
Method of application
For men, take 1 capsule 2 times a day with a meal.
Active ingredients
Pumpkin Seed Extract, L-Arginine, Capsicum Fruit Extract, Ginger Root Extract, Zinc, Common Ginseng Root Extract, Turmeric Root Extract.
Release form / Packaging Plastic jar with a lid of 20 capsules.
Storage conditions Store in a dry place, out of the reach of children, at a temperature not exceeding +25°C.
Buy with this item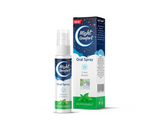 $47 $31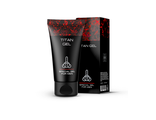 $59 $43