Bentolite drinking mix (5 PIECES).
Bentolite drinking mix 100 g, 5 pieces.
Please note that Bentolit drink mix is produced only by the Russian company Hendel, LLC.
We buy it directly from the manufacturer and we guarantee that you are buying an original product.
Description
BENTOL IT – is a unique produ ct based o n the bentonite clay and soy protein isolate. Bentonite clay is a unique ingredient of volcanic origin, which contributes to the elimination of toxins and excess water, while soy protein isolate helps to reduce appetite and gives you a boost of energy. Oat fiber and fennel seed will help your intestine to improve digestion and lower cholesterol. Regular use of BENTOLIT will give you and your body the sensation of lightness!
Active ingredients
Soy Protein Isolate, Oat fiber, Bentonite clay, Dandelion root extract, Ginger root extract, Fennel seed extract.
Mode of application
teaspoons (14 g) diluted in a glass (200 ml) of warm water or skimmed milk. Stir until completely dissolved. Adults take 1 time per day regardless of meals. To achieve an even texture, it is recommended to use a shaker.
Product form/Packaging Powder in sachet package / 100 g.
Shelf life 24 months.
Buy with this item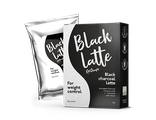 $47 $31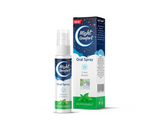 $47 $31